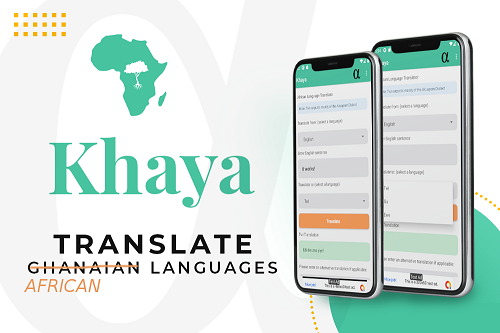 Project :

Khaya Translator App - Android

Company :

Algorine & GhanaNLP

Status :

Complete

Date :

2021-07-15 00:00:00 +0000
Khaya was the first translation app for Ghanaian languages relying on Machine Learning/Artificial Intelligence. Since version 1.0.2, it has started expanding to other African languages, such as Yoruba.
It also now includes Automatic Speech Recognition capabilities for Twi and Yoruba - speak directly to your phone and the app will transcribe your speech to text! For these languages, to the best of our knowledge, it is the first and only app to date offering such general speech recognition capabilities! If you find the app useful and would like to see it grow and improve, kindly purchase an ad-free subscription to support our research. Thank you for your support! The underlying algorithms are various neural network architectures, built by Algorine Research on top of open source technology developed by Ghana NLP.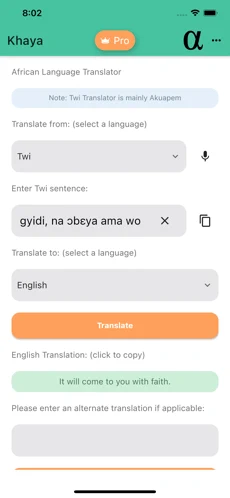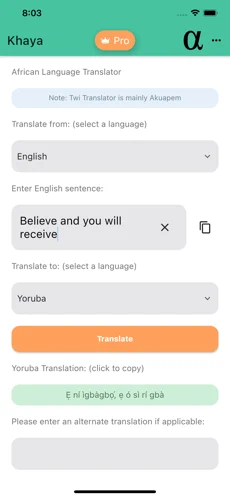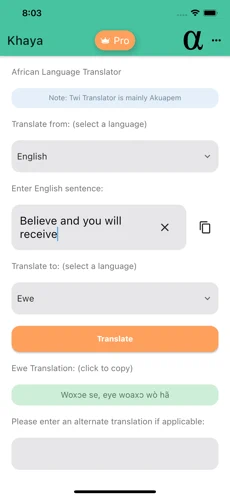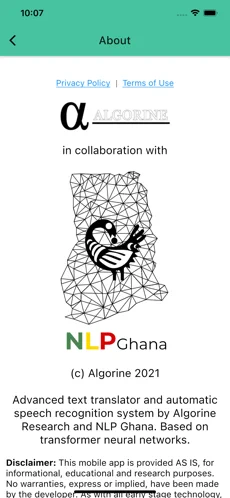 Successful Complete project
Features:
1. Speak to the app in Twi and Yoruba and it will transcribe it into text
2. Translate from English to a set of African Languages
3. Translate from a set of African Languages to English
4. Currently supported African Languages for text translation include Twi, Ewe, Yoruba and Ga (many more will be added soon!)
5. Submit improved translation corrections and recommendations directly from the app, and watch the technology improve to serve the African community